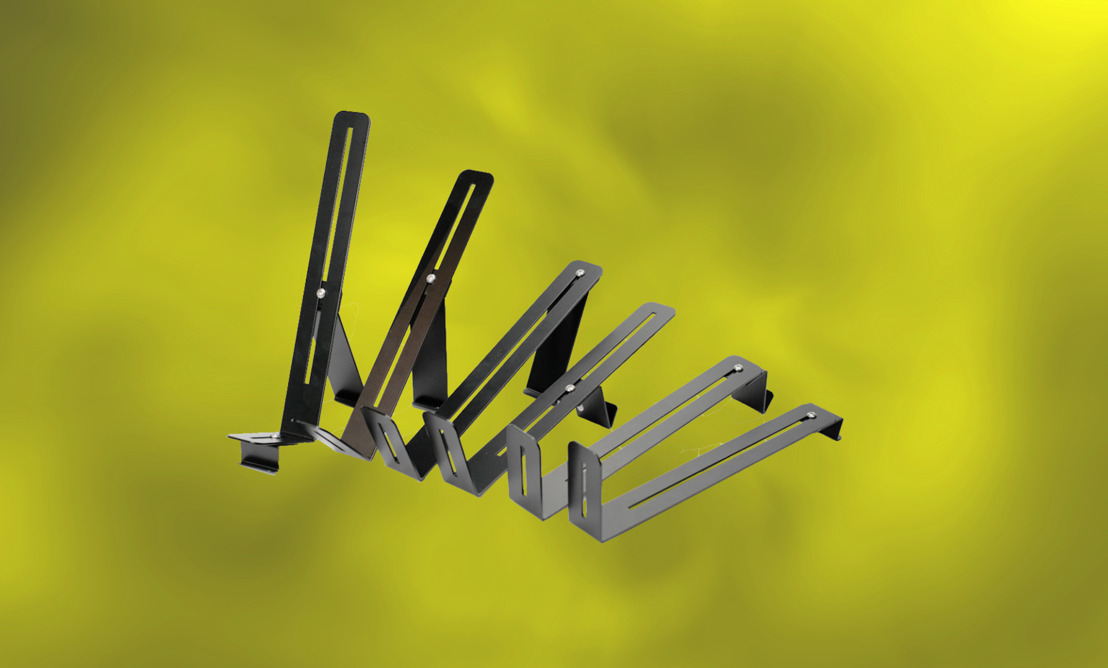 ADDAC Stand: A Simple Eurorack Frame Utility from ADDAC System
Customize the angle of your Eurorack frame from 7° to 70° according to your own preferences
Lisbon, Portugal, October 26, 2020 — ADDAC System announces another smart utility solution for Eurorack users, following the recent announcement of its Wheeled Cart and Cable Hooks: ADDAC Stand. This is a simple but intelligent solution for securely mounting Eurorack frames and other compatible musical hardware. Created with user ergonomics in mind, the angle of ADDAC Stand can be easily adjusted from 7° and 70° with the simple turn of a wing nut — no tools required.
​
​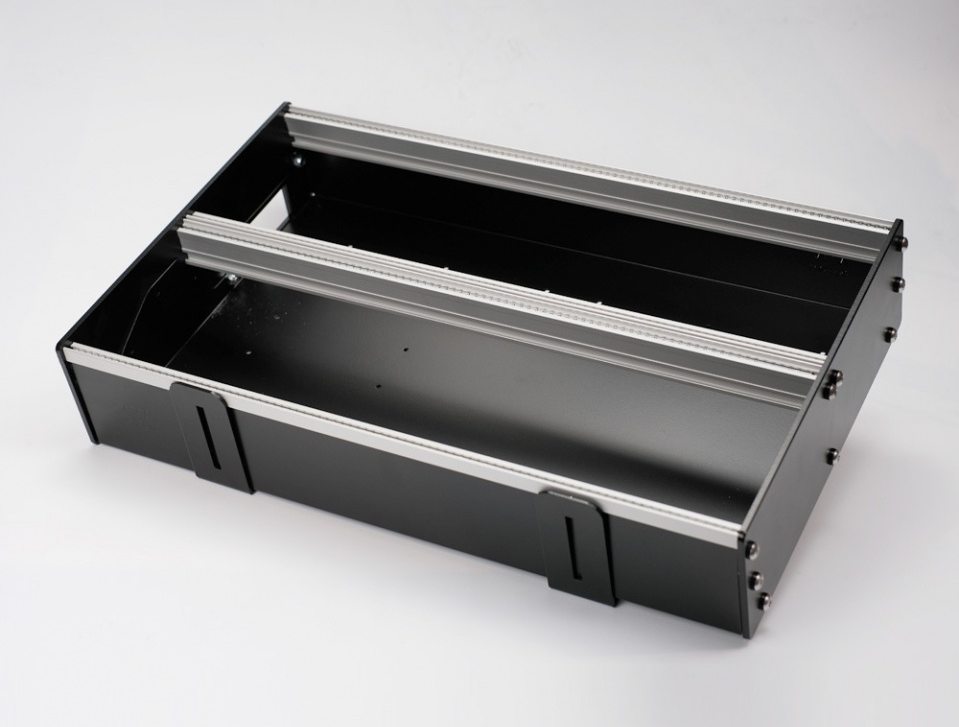 Each ADDAC Stand is comprised of two pairs each, with four pieces each: the main resting piece and three interchangeable pieces that can be swapped for different angle ranges. These interchangeable pieces slide onto the main resting piece so users can achieve the desired case / equipment angle — whether they are standing up or sitting down.
​
ADDAC Stand specifications
​Material: Black electrostatic painted iron
​Weight: 850gm
Individual Dimensions:
​- Height: 29.5cm (11.61")
​- Width: 4cm (1.57")
​- Depth: 8cm (3.14")
​
​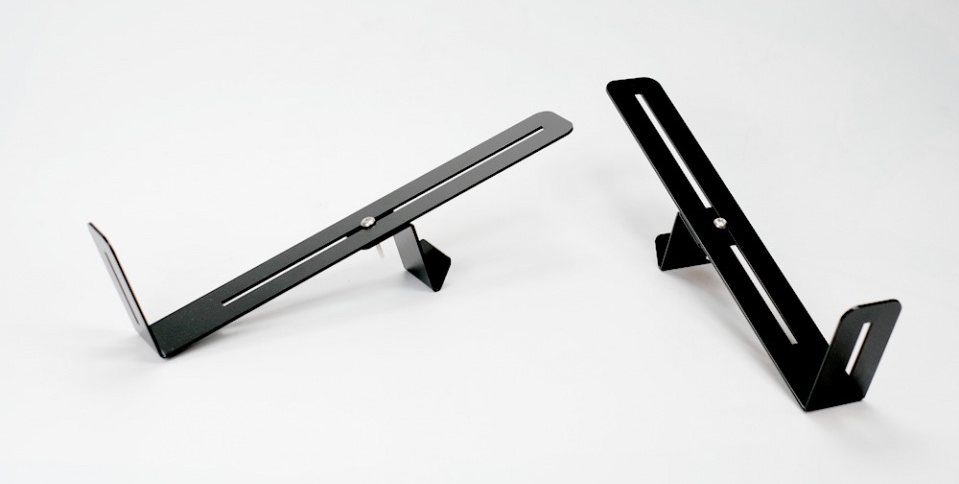 Since ADDAC System is unable to test the ADDAC Stand with all the variations of frames and instruments / synths, please mention your model and brand when ordering, and ADDAC support will advise about compatibility. ​ If your frame has protruding feet at the bottom, the stand may not work for the entire specified angle range, since at steeper angles the feet may come into contact with the table, preventing a flush fit.
The ADDAC Stand is sold as a pair and will be shipping in mid-November for €70. For more information, please visit the ADDAC System website.
ABOUT ADDAC SYSTEM
​ADDAC develops advanced instruments for sonic expression. The company started back in 2009 with an ambition to explore the potential crossover between analog synthesizers and computers. Because its first creations sparked a lot of attention, ADDAC decided to work hard and put them in customers' hands. Today our product line is focused on a new breed of hybrid synths, that make use of the best of both the digital and analog worlds. We've grown to be able to reach thousands of enthusiastic clients, friends and collaborators. Always looking into conceptualizing and developing the most exquisite instruments, we hope you're able to join and share this passion with us.
Our solutions can be found in many personal studio throughout the world, owned by musicians in several planes of stardom. We especially appreciate seeing them being used in a very wide range of musical genres.

Jeff Touzeau Public Relations, Hummingbird Media, Inc.