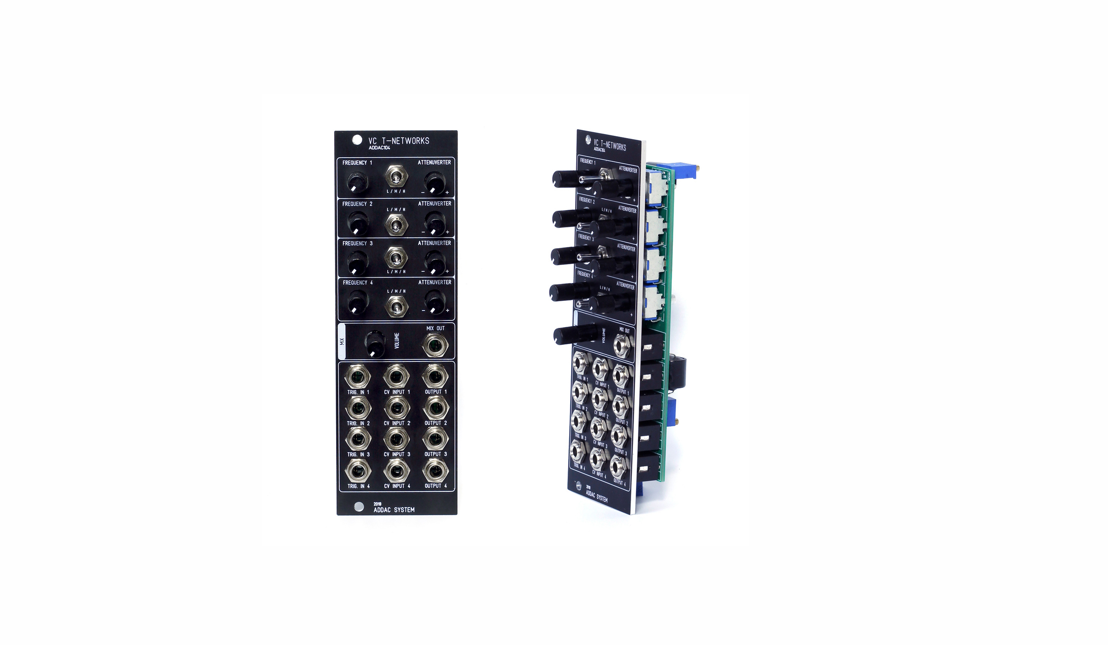 ADDAC System brings back the sound of analog style drum machines
New 8HP ADDAC 104 Eurorack module is inspired by Twin T-Networks circuits, used in legendary drum machines
Lisbon, Portugal, November 11, 2019 — Following the success of the ADDAC103 T-Networks comes a new Eurorack module which is also inspired by Twin T-Networks circuits used in many legendary, analog style drum machines. The new ADDAC System 104 is a simple 8HP, 4 voice module with frequency controls for each of the voices.
The new module also features CV inputs with attenuverters for each voice frequency. Due to the circuit specifications, and to keep the module at a low price, these CV inputs are not calibrated to 1v/octave.
​
​At each voice input, there is a gate to trigger converter, so any input source is possible.
In this case, audio inputs can also be used as inputs, and due to the nature of the gate to trigger converter, each voice can be used as very destructive filters giving users a range of sonic options.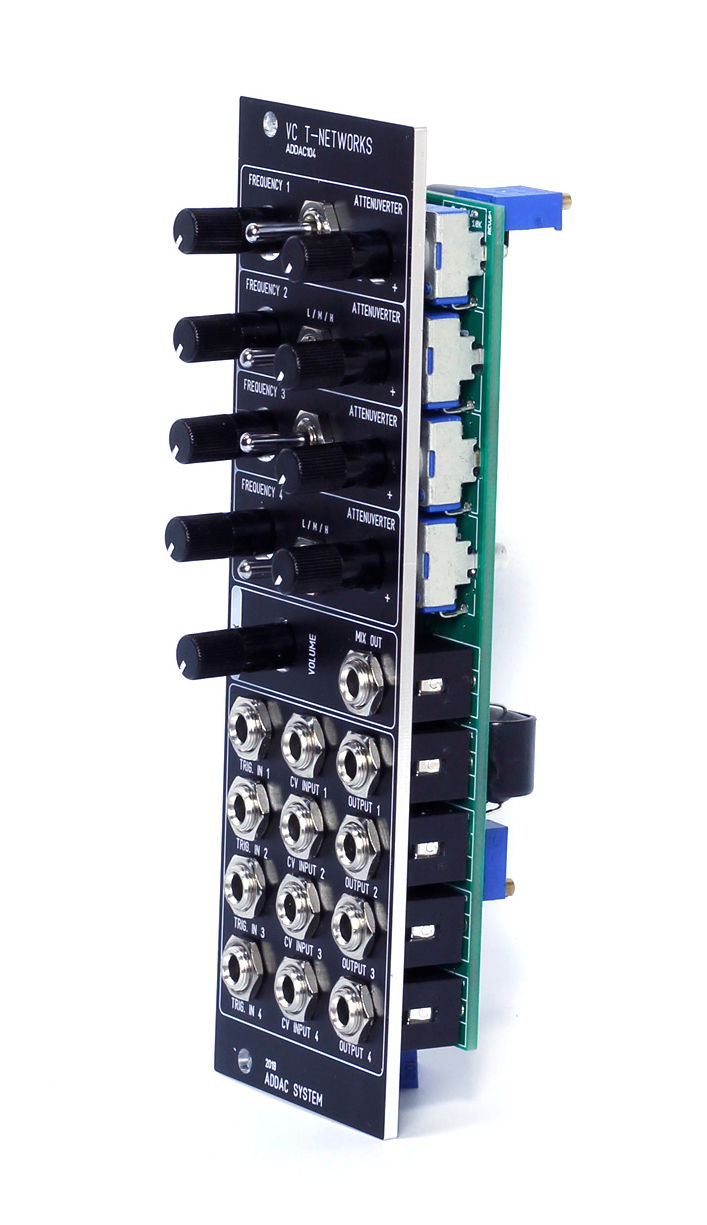 The ADDAC 104 is shipping now at a cost of €160. Further, ADDAC System is able to custom color the front panel for an additional charge of €55 (Red, Green, Blue, White, Silver Gray, Yellow, or Gold). ​ The unit will also soon also be available as a full DIY kit.
​
​Module features 4 voices, each with:

Frequency control, with CV input and attenuverter

Frequency range switch (low/medium/high)

Trigger input

Audio output
The unit also features a summing mix output with volume control.
​
​For more information, please visit http://www.addacsystem.com.
​
About ADDAC System
​ADDAC System develops advanced instruments for sonic expression. The company began in 2009 with an ambition to explore the potential crossover between analog synthesizers and computers. Today, ADDAC System's product line is focused on a new breed of hybrid synths that utilize the best of both the digital and analog worlds. We've grown to be able to reach thousands of enthusiastic clients, friends and collaborators. ADDAC System's solutions — which are used in many musical genres — can be found in many personal studio throughout the world and routinely used by musicians in several planes of stardom.

Jeff Touzeau Public Relations, Hummingbird Media, Inc.