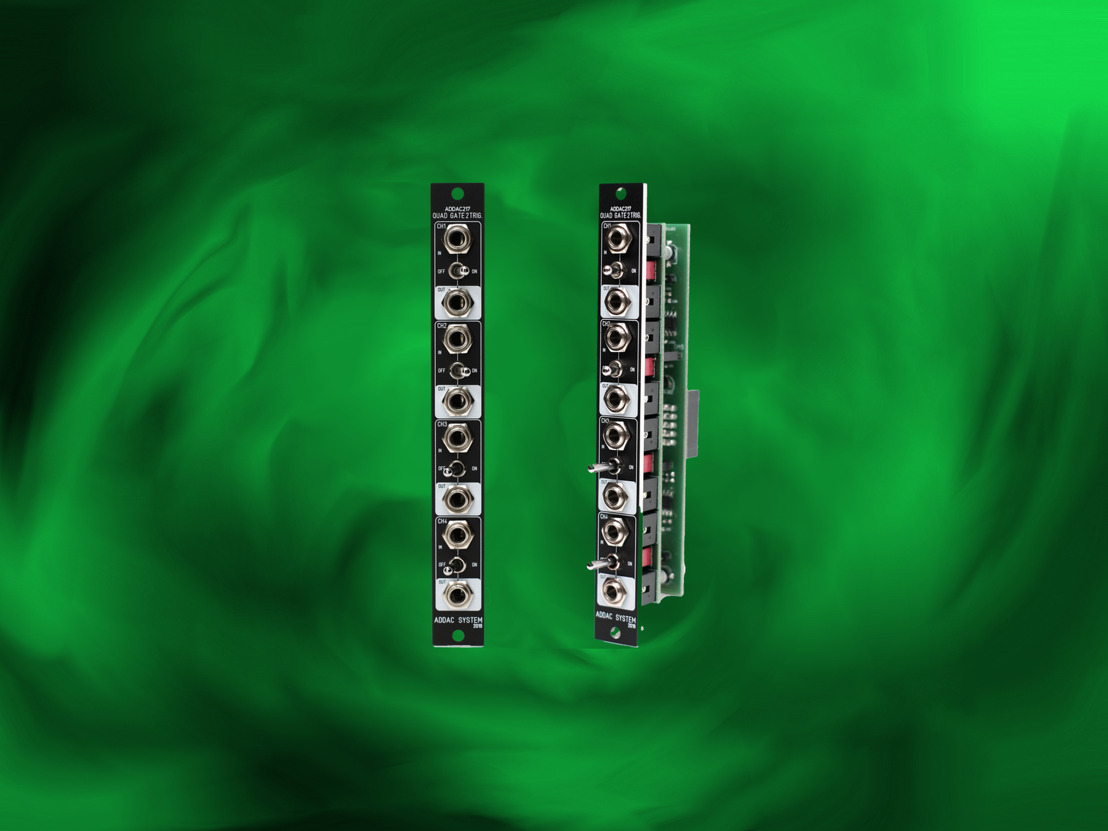 Fire when ready: New ADDAC System 217 Quad Gate 2 Trigger
A more nuanced approach to firing drum modules and envelopes
Lisbon, Portugal, January 29, 2020 — ADDAC System announces its second module for 2020: the 217 Quad Gate 2 Trigger. This new Eurorack module — punching way above its weight class at just 3HP — provides greater sonic flexibility and nuance when it comes to feeding other modules.
​
​"After developing modules within our T-Networks series, we came to realize how important it is to have the right input signal for firing drum modules or envelopes," commented André Gonçalves, founder of ADDAC System. "Gates and Triggers are often looked at as similar signals but at times it really makes a difference and results will change drastically depending if a Gate or a Trigger is fed to the input of such modules."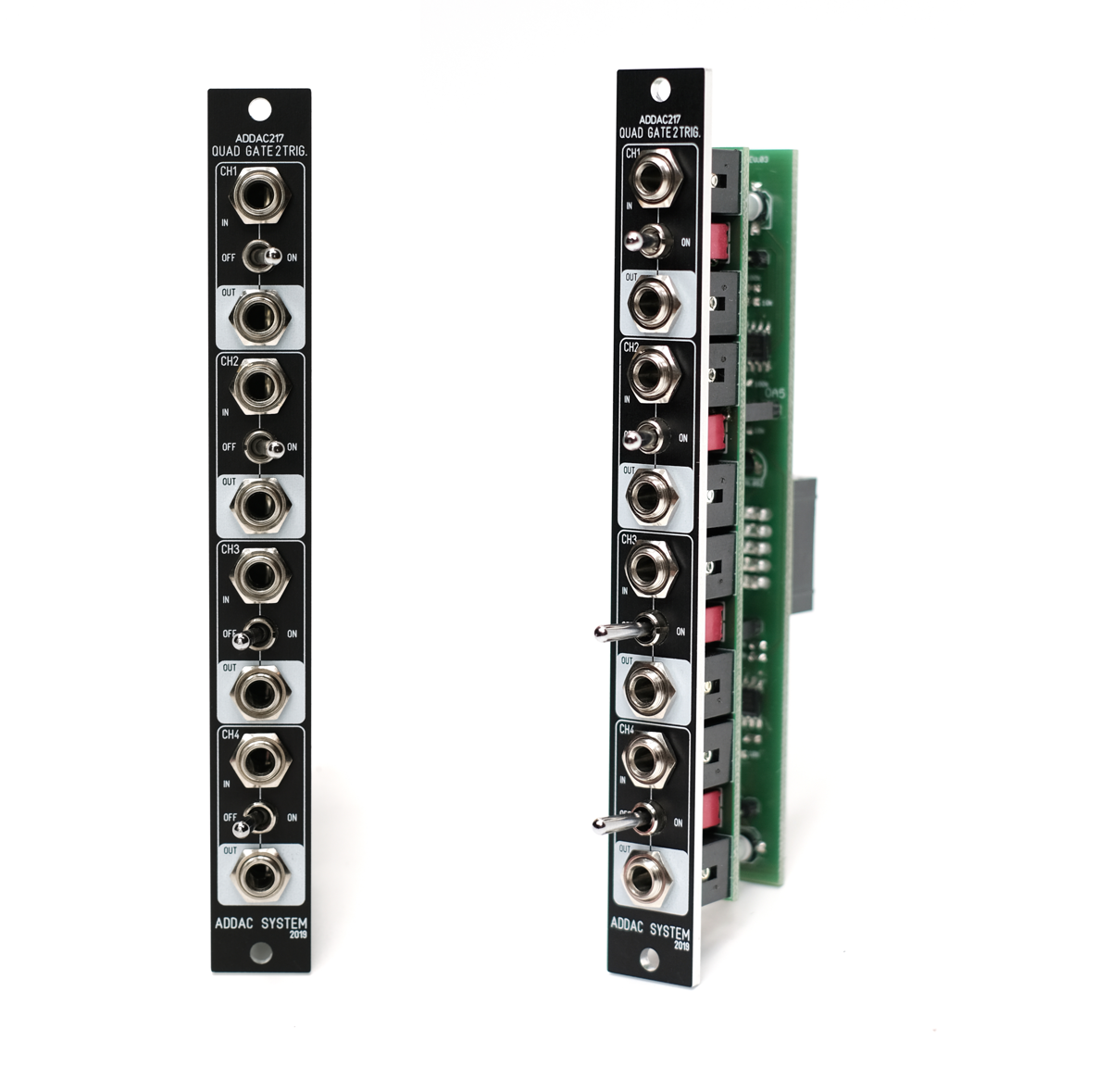 With this observation, ADDAC System got to work on was conceived as a simple — yet highly functional — Gate to Trigger module: a four channel converter with bypass switch for each channel. The 217 Quad Gate 2 Trigger effectively limits any input Gate to a 1ms trigger, enabling the user to achieve a different sonic outcome.
The ADDAC System 217 Quad Gate 2 Trigger will be shipping in mid-February at a price of €70 and also be available as a full DIY kit. To learn more, please visit the ADDAC System website.

​About ADDAC System
​ADDAC System develops advanced instruments for sonic expression. The company began in 2009 with an ambition to explore the potential crossover between analog synthesizers and computers. Today, ADDAC System's product line is focused on a new breed of hybrid synths that utilize the best of both the digital and analog worlds. We've grown to be able to reach thousands of enthusiastic clients, friends and collaborators. ADDAC System's solutions — which are used in many musical genres — can be found in many personal studio throughout the world and routinely used by musicians in several planes of stardom.

Jeff Touzeau Public Relations, Hummingbird Media, Inc.